Below are some pictures I took this morning.
Kevin Cavanaugh and Doug Cox talked about XPages and the XWork Server.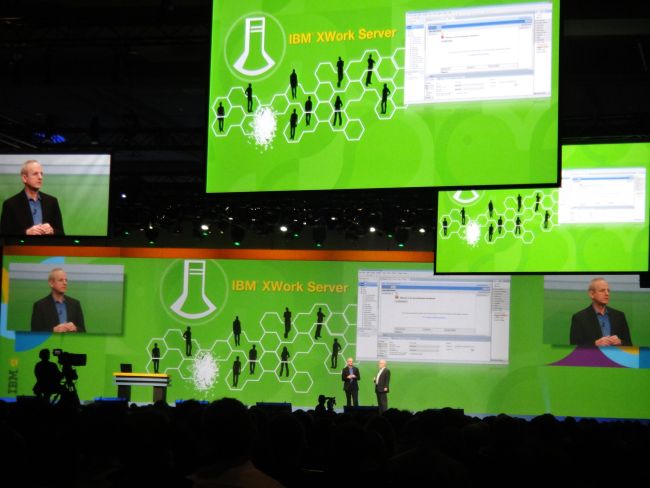 They also talked about the success of OpenNTF.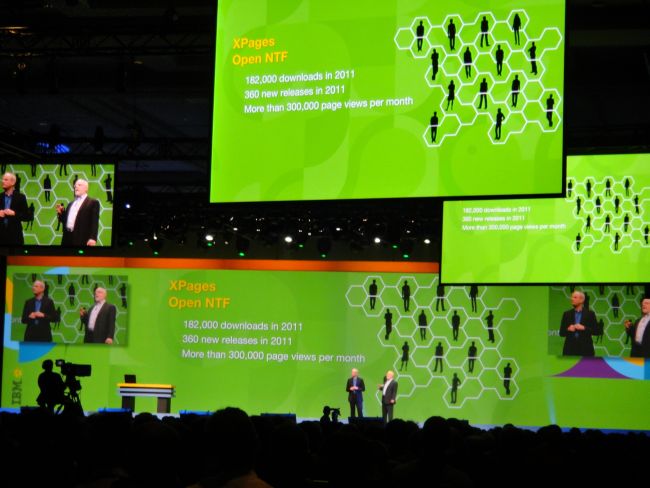 I think the most applause got the Notes browser plugin that allows running Notes apps in browsers unmodified.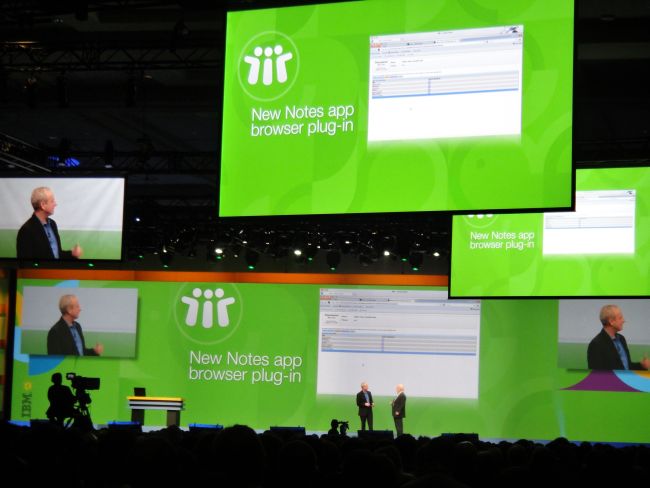 I also liked that Alistair Rennie mentioned the IBM champions..