Last week James Thomas, Jonathan Kaufman, Soheel Chughtai, Swati Goel and I attended W-JAX in Germany. W-JAX is a conference for enterprise developers with 1200 attendees with a packed agenda.
The quality of the sessions and speakers overall was great. Our team gave three sessions and there was a lot of interest in IBM Bluemix. Soheel Chughtai gave a keynote about IBM Watson and services in Bluemix.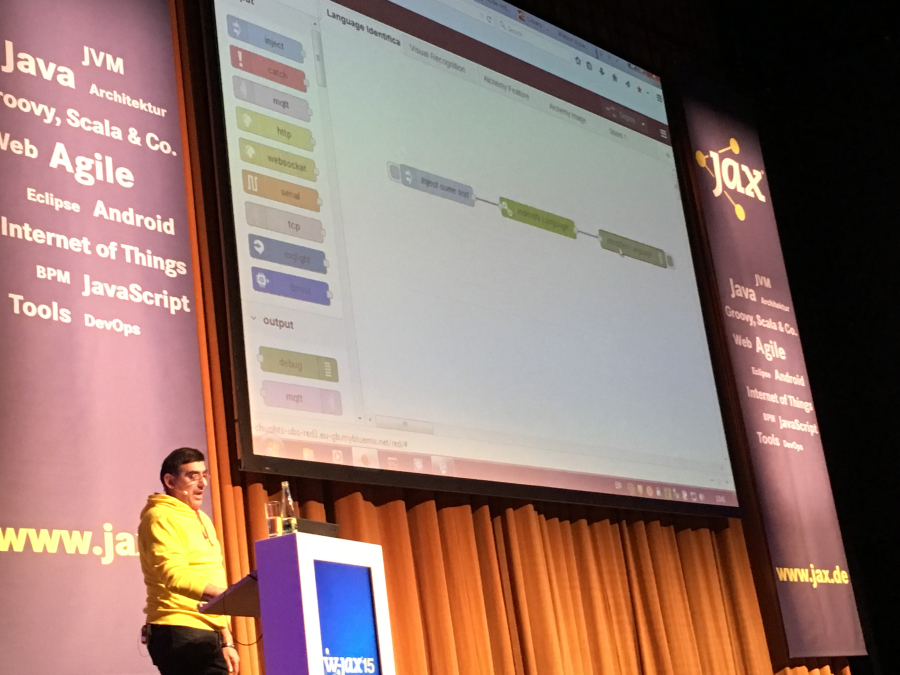 I did a session about Docker in the cloud and on-premises and James Thomas did a great session about cloud native applications.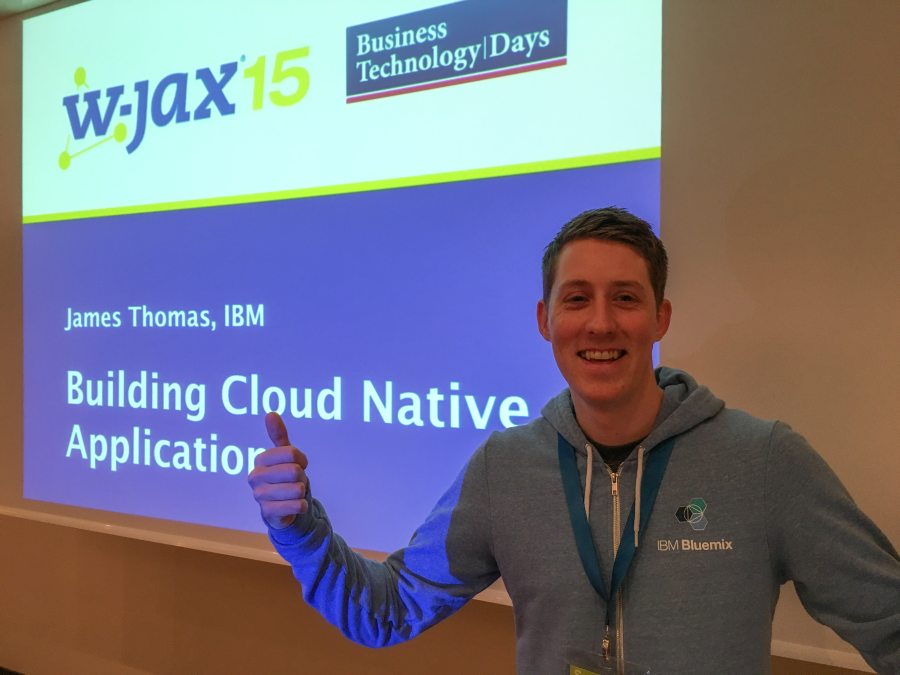 We had a lot of traffic at our booth and very good discussions with developers. The growing interest in cloud and Docker is amazing. Developers liked in particular our Bluemix dedicated and on-premises offerings. Below are some pictures from our booth and the GoPro lotteries.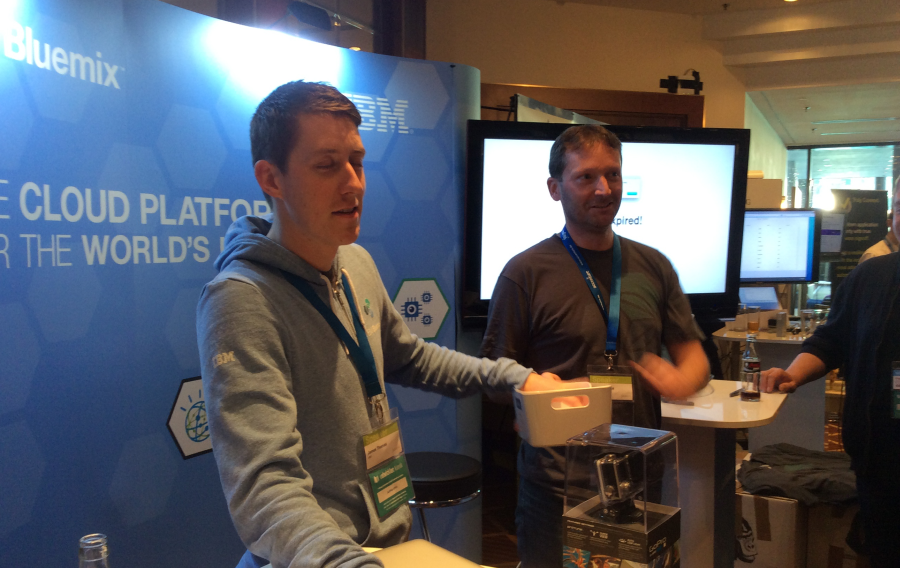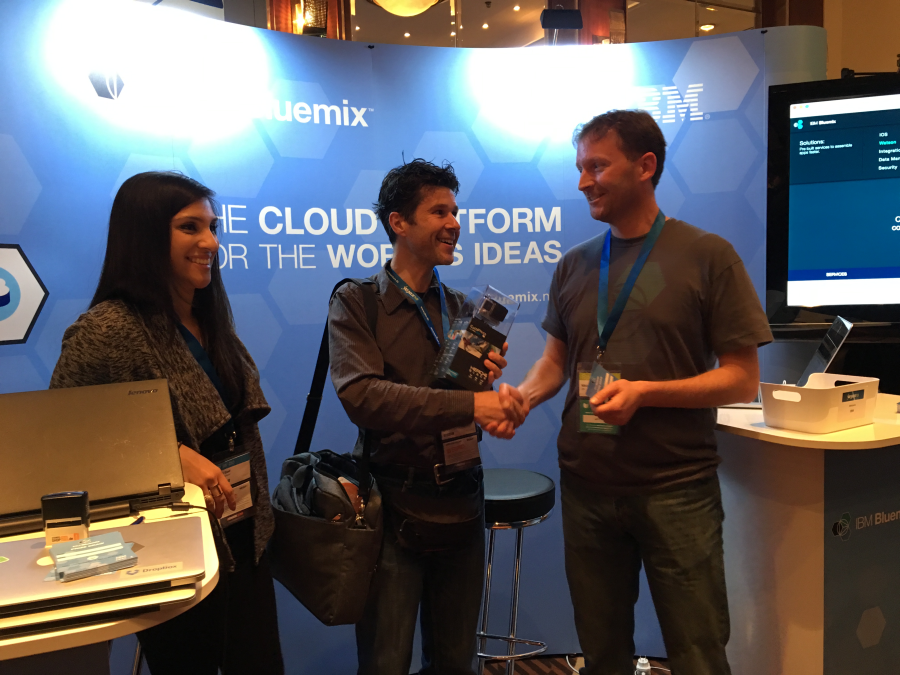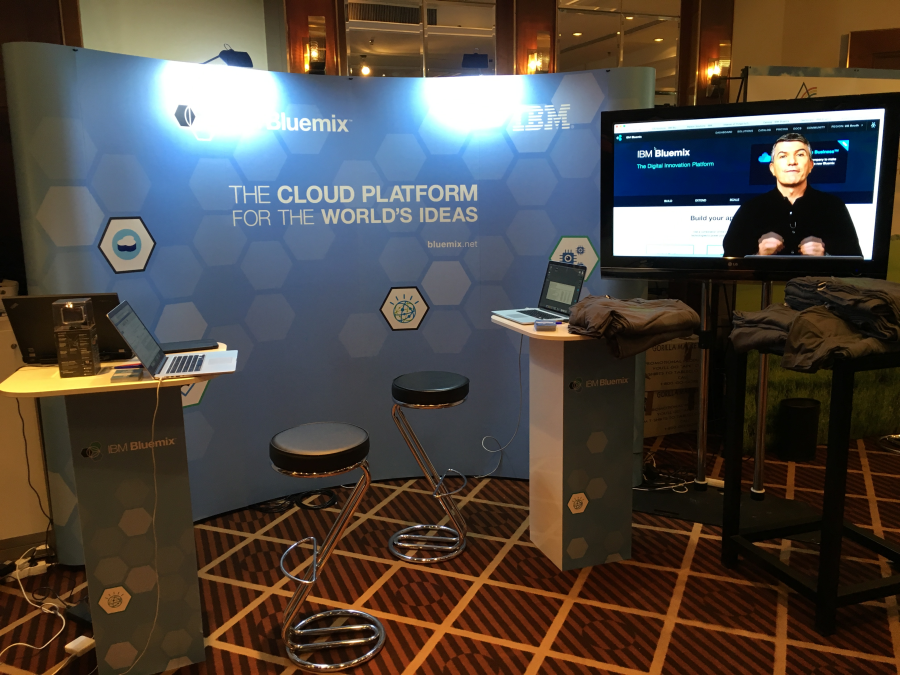 The organization of the conference was very good again as earlier this year at JAX. The conference was held in the Westin Grand hotel in Munich.